Posted on 2nd August 2021
Category:
News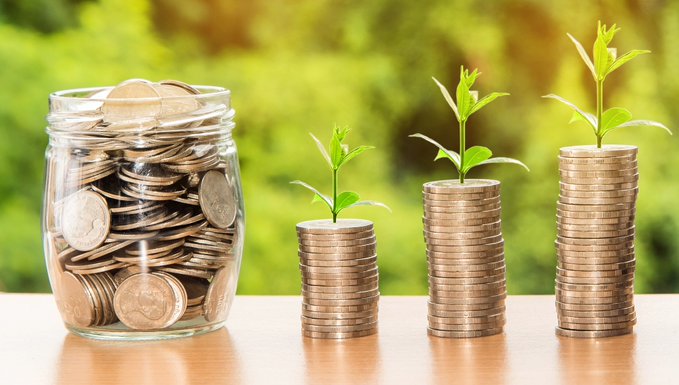 Hull City Council has launched a new grant scheme which will deliver up to £5,000 for start-up businesses in the city.
The scheme, through Government funding, will allow the council to help the local economy's recovery from the effects of the Covid-19 pandemic while supporting business formation and growth.
It is aimed at new Hull businesses formed or registered on or after March 11 2020. Most businesses eligible for support are expected to receive grants of around £2,000, with a maximum award of £5,000.
The funding can be used for business costs including equipment, business websites, support with rent and ICT-related items.
Councillor Daren Hale, Leader of Hull City Council, said: "This is a fantastic opportunity for new businesses in the city to apply for grant funding for a wide range of business costs, giving new businesses a huge boost.
"Hull has fast become a great place for start-ups. Our business support teams do a brilliant job of helping new businesses to get off to the best possible start.
"All businesses have suffered setbacks due to the effects of the pandemic, but grant delivery like this will not only help out start-ups, it will also deliver a boost for the local economy as we already start to see the green shoots of recovery sprouting through."
Businesses wishing to make an application should first complete an online expression of interest form so the team can determine eligibility. Once eligibility is confirmed, a dedicated business advisor will help businesses to develop their application and signpost them to other relevant support.
The closing date for applications is January 31 2022. The scheme has an end date of March 31 2022.
Traffic, roads, buses, cycles and parking…Have your say
Is your location causing your business a problem? Can customers get to you easily?
How do your staff travel to work? How do they want to travel? How can you help?
Now's your chance to have a say on transport and travel issues in Hull, for you, your family, your business and your staff.
Complete the survey here
This surveys asks you about –
Hull's roads – what are the problems, causes, and solutions?
How do you travel? Where do you go? How long does it take?
How would you prefer to travel?
How difficult would it be to travel without a car?
How frequently do you use different modes of transport?
What encourages you to / prevents you from using public transport?
What are the benefits of traveling using alternatives to the car?
By completing this survey you have the option of entering into our prize draw where you could win £100, £150 or £250 in high street shopping vouchers as well as theatre tickets, free travel and exclusive experiences.
We want to hear from more non-car users. Can you help?
We asked respondents to tell us how they usually travel to work, and how they would prefer to travel to work. Their options were:
Follow us on social media and share our posts using the links below –
Facebook
Twitter
Previous survey results can be found here

Helping Hull Bounce Back
This survey, which will take less than 5 minutes to complete, is the first of a series, will help us to build up a baseline of the views and current situation of businesses and to identify opportunities where business support is needed going forwards. It will provide some local info on how businesses are doing. This will help us to focus our support for local businesses. Your answers will be anonymous and confidential and we will never share your details with anyone else. Complete the survey here


Data, Information & Statistics
The Hull Data Observatory is a free online resource providing a one-stop source of data and statistics for anyone with an interest in Kingston upon Hull and its local communities.

Drawing on both national and local data, the Hull Data Observatory provides data about Hull and its residents in the form of tables and reports, and gives access to the results of local surveys and consultation including the People's Panel.

You can access maps and create your own bespoke, themed reports for particular geographic areas.

Hull's own customer segmentation model is also available on the Data Observatory, providing a much deeper insight into Hull's population. The segmentation model sub-divides the local population into distinct groups, based on socio-demographics, behaviours and attitudes.

The Hull Data Observatory aims to create a clearer and more joined up understanding of the city. Visit the Hull Data Observatory

Help us make the right decisions for you
Hull City Council make many decisions that affect you. Give us your views and support that decision making. We want to understand what you need so we can make sure we provide the right services. We will send you short surveys straight to your inbox. We will share the results with you every couple of weeks.
Sign-up for the Enterprise Panel to tell us about business-specific and strategic issues. Or leave your details when you complete the survey below.
Complete the latest People's Panel to tell us about resident and strategic city issues.