Posted on 1st October 2021
Category:
News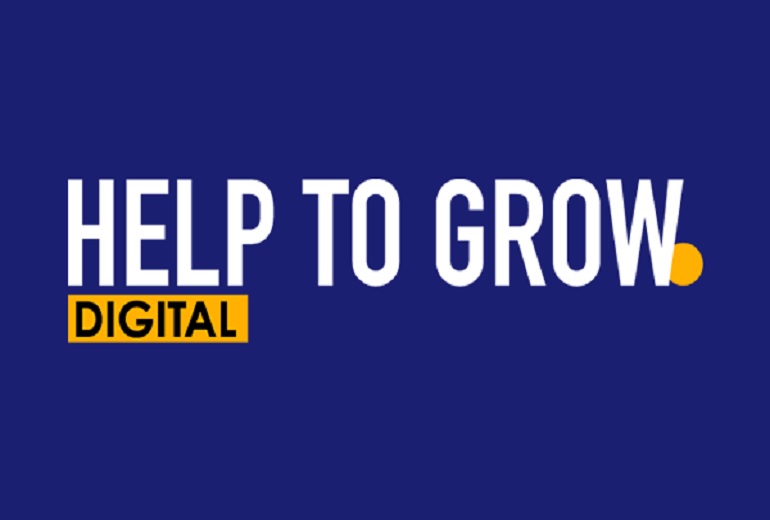 Overview the programme.

•Help to Grow: Digital is a new UK-wide scheme to help up to 100,000 UK SMEs over three years to adopt digital technologies that are proven to increase firm-level productivity.
​​ •The Chancellor announced Help to Grow: Digital at Budget 2021 on 3 March and the scheme will be launched in autumn 2021.
​​ •Help to Grow: Digital will offer free impartial advice and guidance via an online platform to help SMEs identify their digital technology needs, assess technology purchasing options and implement new technologies in their operations.​​
•Help to Grow: Digital will also offer SMEs a voucher covering up to half of the costs of preapproved, new-to-firm digital technology solutions up to a maximum of £5,000. ​​
•The voucher will be available to UK businesses with between 5 and 249 employees that have been trading for more than 12 months.
​​ •The voucher will initially provide financial discounts to SMEs for digital customer relationship management, accountancy and e-commerce solutions.​​
Vision and Objections
Vision for Help to Grow: Digital

•Tackling part of UK productivity gap by driving successful SME take up of productivity enhancing software
• •Creating opportunities for SMEs that have already adopted technology during Covid 19 to go further in their digital journey
• •Providing a slick customer experience that brings a fragmented technology market into one place
• •Improving the adoption rate of technology from the current ca. 50%.

For more information or to register your interest, please visit https://helptogrow.campaign.gov.uk/