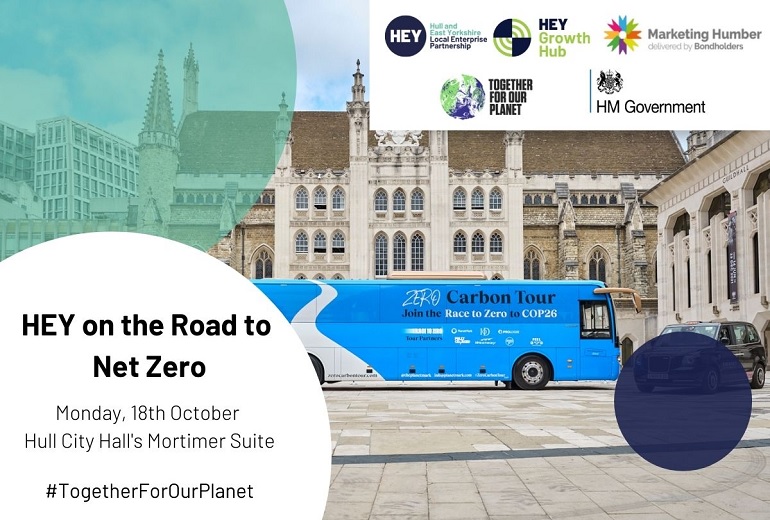 BOOK YOUR PLACE AT HULL AND EAST YORKSHIRE'S FLAGSHIP COP26 AFFILIATED EVENT
Planet Mark's Zero Carbon Battle Bus Tour is headed to Hull City Centre on Monday 18th October as it makes it way to the COP26 conference in Glasgow in November, sharing the UN-backed Race to Zero message in support of the UK's #TogetherForOurPlanet campaign.
The Hull and East Yorkshire LEP and its Growth Hub are proud to be hosting this flagship event as part of the Zero Carbon Tour and businesses and residents are invited to join in this day of celebration, exploration and inspiration on how Hull and East Yorkshire is playing a leading role in reducing carbon emissions and fighting back against the climate emergency.

The event will take place in The Mortimer Suite at Hull City Hall and will explore many of the topical and practical aspects of net-zero decarbonisation and sustainability. By joining us on the day, businesses will:
Learn what COP26 and the Race to Zero means for their business and how they can play your part
Gain inspiration from the clean growth journeys of other Hull and East Yorkshire businesses
Meet business support and funding agencies and learn how to grow their businesses by going green
The event will have limited in-person tickets available, however it will also be streamed live online for those who wish to take part remotely.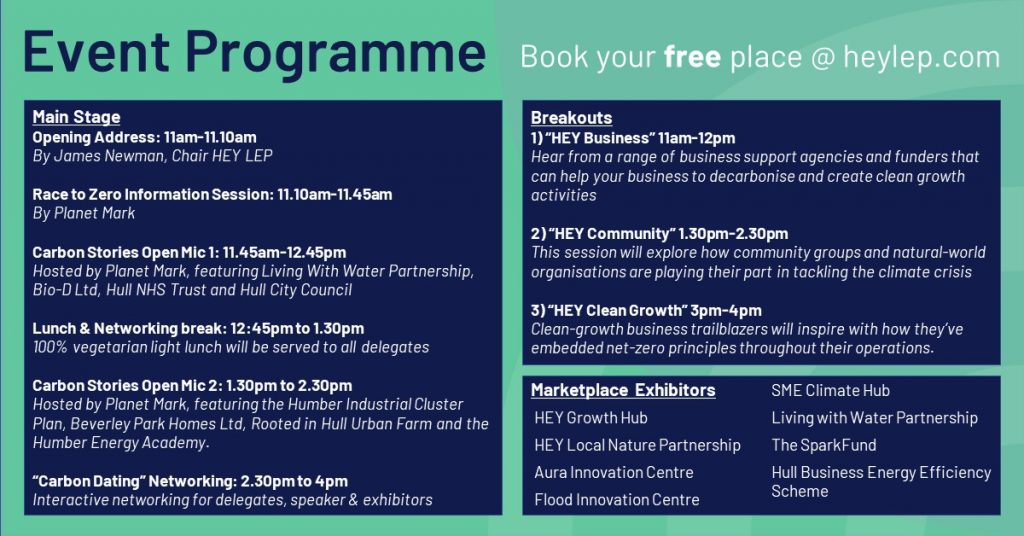 A full event programme can be downloaded here:
To register to attend the event in-person, please click here.
To register to attend any of the breakout sessions in-person, please click here.
To register to join the event virtually, please click here.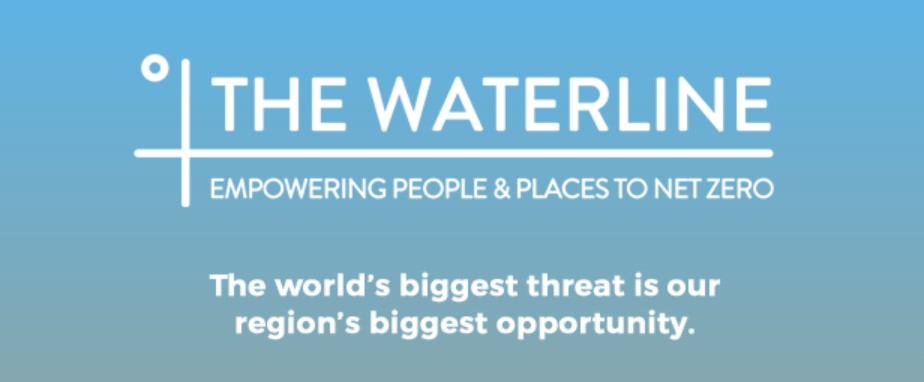 The HEY LEP is also delighted to partner with Marketing Humber's Waterline Summit opening event "A Question of Carbon" taking place in the Hull City Hall Mortimer Suite from 8.30am to 10.30am. More information and booking details can be found here.