Posted on 7th September 2022
Category:
News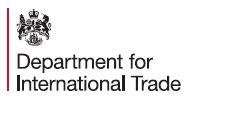 How you import from and export to Ukraine.
Department for International Trade update.

The UK has signed an agreement with Ukraine, which is in effect.
This guidance provides information on aspects of trade covered by the UK-Ukraine agreement. It is for UK businesses trading with Ukraine.
What the agreement includes 
This agreement includes provisions on: 
trade in goods – including provisions on preferential tariffs, tariff rate quotas, rules of origin and sanitary and phytosanitary measures
trade in services
intellectual property, including geographical indications
government procurement
Tariff rates on goods 
Tariff rates for bilateral trade in goods between the UK and Ukraine continue to apply as set out in the agreement. However, in some cases, the non-preferential applied rates may, in fact, be lower because of changes in the UK's Most Favoured Nation tariff schedule.