Posted on 10th November 2022
Category:
News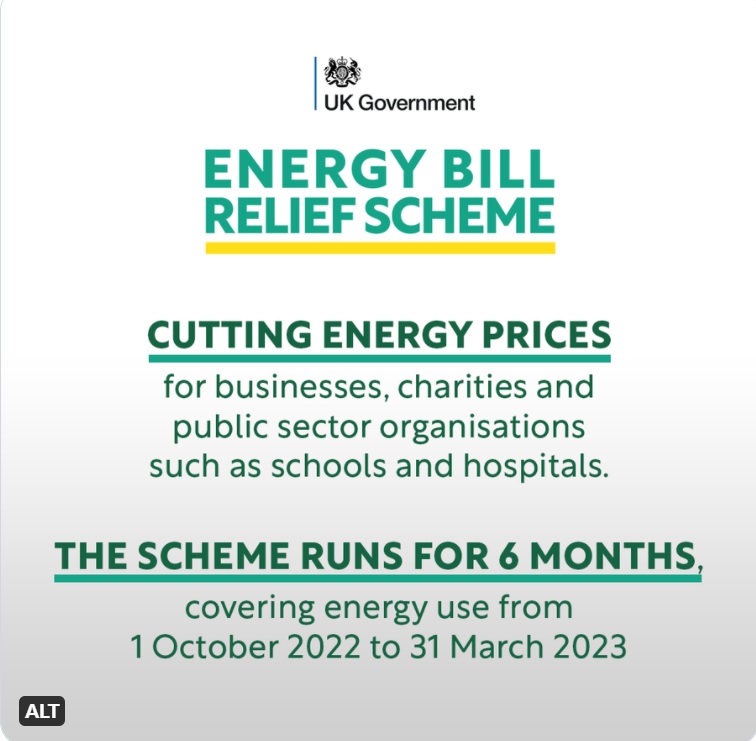 Do you run a small business? If you're on a non-domestic energy contract your energy prices will be automatically cut by the government's Energy Bill Relief Scheme. The scheme covers businesses, voluntary and public sector organisations across the UK:
Find out about the Energy Bill Relief Scheme (EBRS) for non-domestic customers and how you can get support this winter.
Eligibility
The scheme will be available to everyone on a non-domestic contract including:
businesses
voluntary sector organisations, such as charities
public sector organisations such as schools, hospitals and care homes
who are:
on existing fixed price contracts that were agreed on or after 1 December 2021
signing new fixed price contracts
on deemed / out of contract or variable tariffs
on flexible purchase or similar contracts
The amount your bills will be reduced
The government will provide a discount on your gas and electricity unit prices. To calculate your discount, the estimated wholesale portion of the unit price you would be paying this winter will be compared to a baseline 'government supported price' which is lower than currently expected wholesale prices this winter.
For all non-domestic energy users in Great Britain this government supported price has been set at:
£211 per megawatt hour (MWh) for electricity
£75 per MWh for gas