Posted on 9th June 2023
Category:
Blogs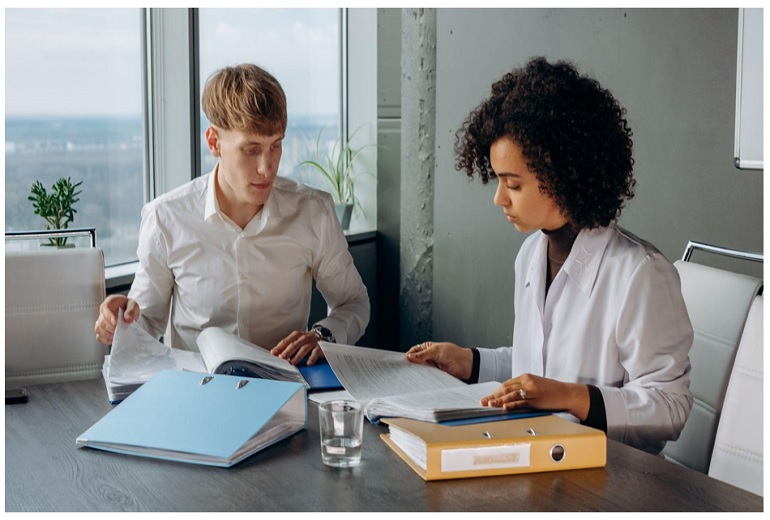 This was provided by Jason Kenner jkenner@onparparent.com
Managing a business isn't always easy. With so much to do every day, it's easy to get bogged down with daily management tasks that take up valuable time and drain your energy. But if you want to move your business forward, you must find ways to spend your time more efficiently. Streamlining daily business management should be your top priority! Fortunately, there are several ways to make your day-to-day routine more productive. HEY Growth Hub is here to share some tools, tips, and strategies to help you get a handle on daily business management.
Use Digital Tools for Document Sharing
As part of your daily business management, you likely spend a lot of time sending documents back and forth with your team. Issues with sharing and formatting documents are common frustrations that can drain your precious time. Using PDFs instead of other document types can make your life easier by avoiding formatting and compatibility issues when sharing. You'll also be able to compress your PDFs so they can be shared quickly via email. This will help you find out how to make a PDF smaller while maintaining the quality of your document and any images it contains.
Invest in Accounting Tools
When it comes to accounting, small business owners face several common challenges. G-Squared Partners explains that as your business grows, you may find that your accounts receivable outgrows your ability to collect payments from clients. You may also run into trouble calculating and managing overhead costs, finalizing reports, and staying on top of employee payroll. All of these issues can lead to cash flow problems. Look for an accounting tool that will streamline and automate many of your financial management tasks. Ideally, your accounting software should be compatible with the software you use for inventory tracking, order fulfillment, and other related tasks.
Use Inventory Management Software
Likewise, inventory management software can help you resolve common challenges that come with daily inventory tracking tasks. Traditional inventory management—which involves manually counting, tracking, and recording—is not only incredibly time-consuming but can also lead to problems such as inaccuracies, overstocking, understocking, and customer service delays. Get your business set up on a one-stop inventory management solution to automate processes and remove the risk of human error.
Create Templates for Repetitive Communications
If you find yourself drafting up the same documents over and over, it's time to create templates. You can make templates for your social media posts, marketing emails, client proposals, blog posts, internal reports, and any other communications that occur regularly. You'll be able to customize each piece of content to suit the recipient's needs without starting from scratch every time. Creating templates will also ensure consistency and accuracy in your communications.
Outsource Where Possible
We've talked a lot about automating tedious tasks, but what about outsourcing? Automation has a few limitations that can be avoided through outsourcing where it makes sense. According to Tweak Your Biz, we can only automate between 15-70% of digital work depending on the situation, so we still need humans for a large portion of business tasks. By outsourcing the daily business tasks you don't have time to tackle on your own, your business will run more efficiently. You'll also gain access to professionals who can elevate your business with their specific expertise!
Streamlining your business tasks can have a significant impact on the success and growth of your business. Adopting strategies like using PDF file types for document sharing, using automation software, and outsourcing extra work, you'll be able to save time and energy, improve communication, and increase efficiency at your business.
HEY Growth Hub provides free information, advice, and guidance for businesses in the Hull and East Yorkshire regions. Contact us today to speak to an advisor about your business!