Posted on 18th September 2023
Category:
News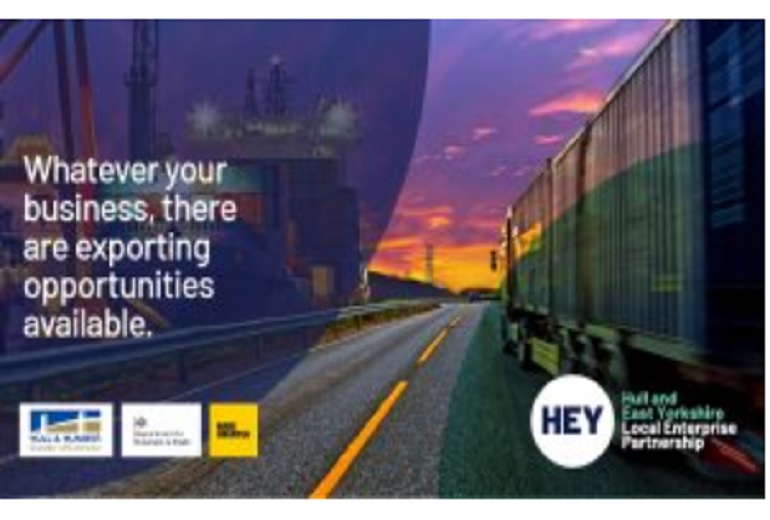 Hull and East Yorkshire Local Enterprise Partnership's (HEY LEP) Made Smarter team and Hull & Humberside Chamber of Commerce have collaborated to provide a free manufacturing business support event this November.
Hull and the East Riding business are invited to Export 4 Manufacturing Businesses, the latest instalment of HEY Business Growth Hub's Made Smarter workshop programme.
Export 4 Manufacturers will be hosted by the partnership supported by Hull & Humber Chamber of Commerce and Hull & East Yorkshire (HEY) Business Growth Hub's Made Smarter Team, as well as with co-sponsors the Department of Business & Trade.
In addition, funding and support agencies, including HEY Business Growth Hub, representatives from the Growing Places Fund, Export Growth Grant (EGG) and Hull City Council's UK Shared Prosperity Fund (UKSPF), will be on hand to support delegates.
The event will be split into two sessions, with an information and shared experience theme to the first session and one-to-one consultation with support agency staff in the second.
Speakers for the first session are Daniel McPartlin, Export Finance Manager from UK Export Finance and Lorraine Holt, International Trade Manager at the Hull & Humber Chamber of Commerce, as well as Caroline Renwick, Export Manager, Teal & Mackrill who is an export champion from a local Hull manufacturing business and a speaker from Department for Business and Trade.
In the second session, individual one-to-one meetings can be held with agencies which offer support packages specific to the manufacturing sector, such as: Department Business & Trade Advisors, EGG Project, a finance manager from UKEF, Growing Places Fund, UKSPF, Made Smarter and Hull & Humber Chamber of Commerce.
Teresa Chalmers, Chief Operating Officer, Hull and East Yorkshire's Local Enterprise Partnership, said: "I am pleased that we are now able to confirm the date of our Made Smarter programme.
"These workshops are invaluable to our local manufacturing businesses, and I look forward to hearing of more success stories."
The Export 4 Manufacturers event will be held at Hull & Humber Chamber of Commerce offices on Beverley Road in Hull, HU3 1YE.
It will commence from 8:30am to 12:30pm on Tuesday 7 November and will include free refreshments.
You can book your place for this free event here.