Export services for UK businesses is a Department for International Trade (DIT) scheme which helps businesses export and grow into global markets. We also help overseas companies locate and grow in the UK.
We provide access to a regional network of international trade specialists across the UK which:
help businesses acquire the skills, contacts and confidence to start exporting or to break into new markets
work closely with our global network of DIT advisers, to ensure UK businesses are given the best advice about exporting to their chosen destinations
We also offer programmes for:
We are developing a range of new products to help UK businesses export.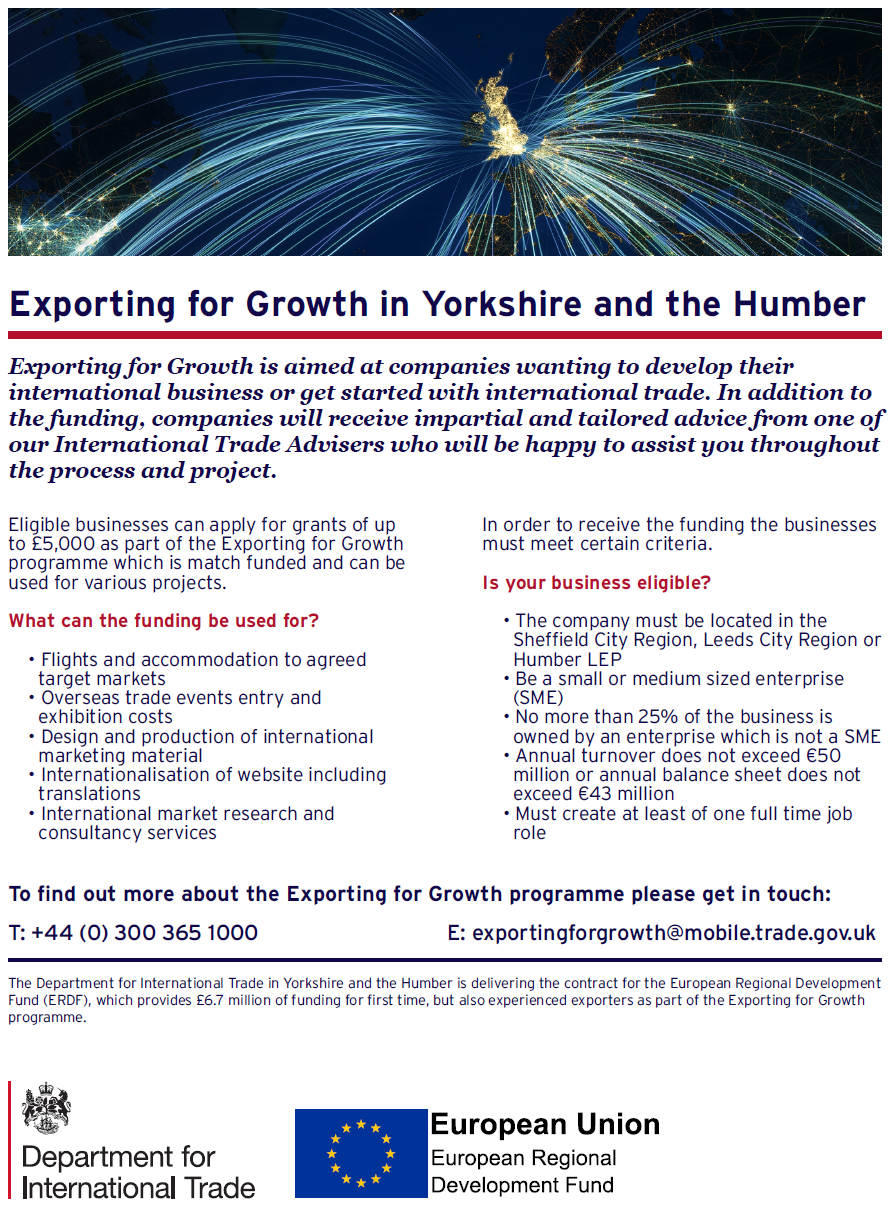 Eligibility
Support Type

Business Expertise and Advice



Support Categories

Finding new customers and markets (UK and overseas)



Regions:

East Riding, Hull