Getting paid while you learn might sound too good to be true but as an apprentice you really do get the best of both worlds.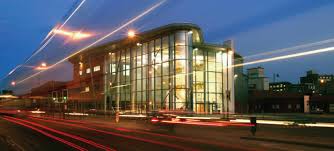 So if you are keen to enter the world of work but don't want to stop studying then an Apprenticeship could be the answer. They enable you to start working, earn a decent wage, all whilst learning the skills and gaining the qualifications that employers want.
An Apprenticeship combines on and off the job training. You gain a nationally recognised qualification while working for an employer and the employer gets a work-ready or better skilled employee who can learn on the job.
"By 2020 one in five young people will do an Apprenticeship, recognising the excellent career prospects this offers them".*
*National Apprenticeship Service (NAS)
As an apprentice you will be entitled to join the National Union of Students (NUS) which offers a whole host of benefits. Contact the Student Union representatives at the College for more information.
Continue on To HCUK Training website
Eligibility
Regions:

East Riding, Hull