At HCUK Training, we understand that your requirements are as unique as your business. With this in mind, we are able to develop completely bespoke training packages to suit your business.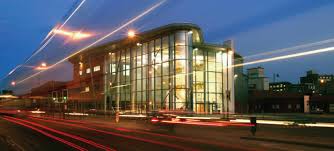 These can be delivered either on your own premises or at one of HCUK Training's dedicated training centres.
Each of our bespoke options will of course be different, however there are some common elements that will help give you an idea. The first step is to arrange a meeting with HCUK Training, where you will have the opportunity to provide us with a briefing about your needs, if you have any specific ideas about the training solutions you are interested in and of course any budgets you have in mind. From there we will use the information to put together a package proposal for you with a range of different options. Once you are happy with the package, we will provide you with a comprehensive outline including learning objectives for the training to ensure that your company is entirely happy with the content prior to delivery.
Continue on To hcuk Training Website
Eligibility
Regions:

East Riding, Hull