The Making Changes for Careers programme is an exciting new enterprise programme aimed at young people aged 16-29 who are not in employment, education or training who would like to start their own business.
The programme gives young people the opportunity to find out more about the 'Big 13' Enterprise Skills, as well as having the chance to access grants from the John Cracknell Youth Enterprise Bank in order to develop their business ideas.
Young people will also have the opportunity to access an experienced business mentor who will be on hand to offer expert advice and guidance.
MC4C Offers two services:
ONE-TO-ONE SUPPORT
All young entrepreneurs will be provided with one-to-one business mentoring as and when they feel they require it. These sessions will include identifying any personal issues that could affect the start-up or running of their business. Inclusive of the one-to-one mentoring sessions will be intensive sessions aimed at producing quality business plans which are unique to that business.
FUNDING
The John Cracknell Youth Enterprise Bank (JCYEB)
The John Cracknell Youth Enterprise Bank offers grants of up to £1,000 for individuals or groups of young people aged 21 and under who need finance to help make their idea happen. (More funding will be considered in exceptional circumstances). The idea should benefit other people or help the applicant develop an enterprising idea.
If you are aged 16 to 29, you can also apply to the John Cracknell Youth Enterprise Bank for additional funding to help with the costs of test marketing (up to £250) and to help manage your budget
The JCYEB is not just about giving financial support we also offer practical help with developing your business idea. The JCYEB works closely with the City's Regeneration and Policy team at Hull City Council.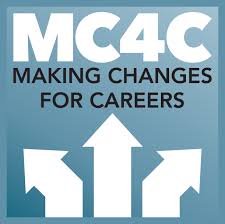 Eligibility
Support Type

Finance (any) and Grants



Support Categories

Starting a business and Mentoring and Networking



Regions:

Hull