Event Type: Webinar
Description: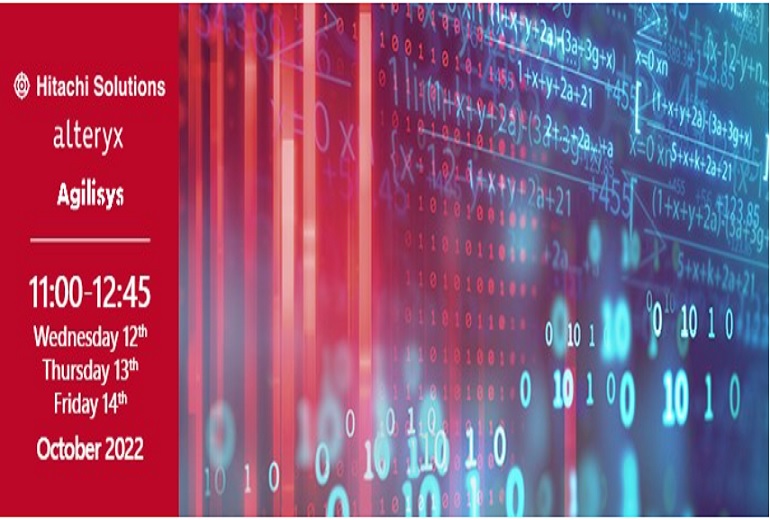 By UKAuthority
Unlocking the power of data and AI in the public sector
Effective and innovative use of data powered the public sector's covid response and evidenced the power of data for the public good.
This year's conference will focus on the continuing, rapid, evolution in the sector's use of valuable information assets and development of the skills and tools needed to unlock innovation and create a bedrock for AI – whilst we build public trust in our ability to prevent misuse of peoples' data. Speakers include:
Dr Sam Prodger, Head of Data Operations and Applications, RNLI
Carl Dalby, Risk Specialist, Nuclear Decommissioning Authority
Tom Smith, Chief Data Officer, Department of Levelling Up Housing & Communities
Oliver Janson, Business Intelligence Product Manager, National Trust
Dr Susheel Varma, Head of AI & Data Science, ICO
GeoPlace
Tom Day, Local Government Client Director, Hitachi Solutions
Bradley Coupar, Smart Place Project Manager, Sutton Council
Adrian Walker, T-Projects Manager, Bradford City Council
Prof. Andrew Wilson, Chair in Forensic & Archaeological Sciences, Bradford University
Kate Hemstock, Principal Consultant: Data & Insight, Agilisys
Jonathan Dowey, Head of Performance and Insight, Avon & Somerset Police
Dawn Monaghan, Interim Director of IG Policy, Ethics and Head of Profession, NHSE&I
Peter Jackson, Dorset Council
There are 1 upcoming dates for this event.