Organiser: Hull and East Yorkshire Growth Hub
Event Type: Workshop
Description: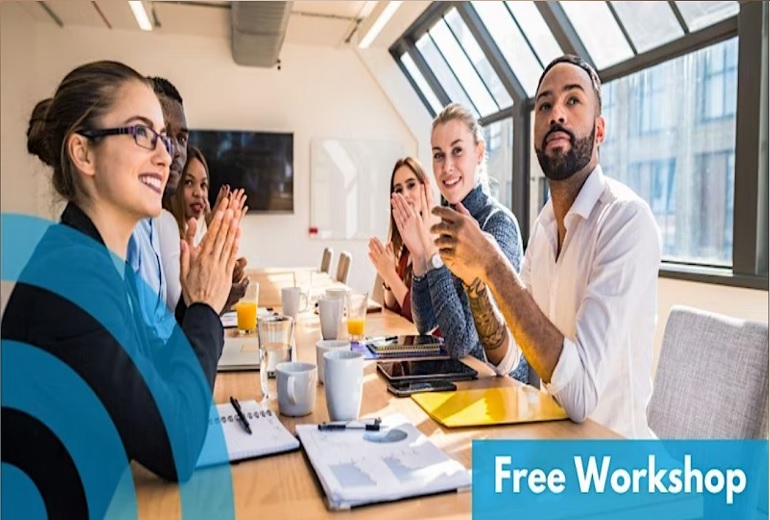 BY HEY GROWTH HUB GROW MY SME
Have you ever wanted to bring an apprentice into your business but not sure how? Do you want to know the impact an apprentice can have on your business? Confused about how the apprenticeship levy works? Then join us at our "Apprentices for Beginners" mini-conference for SMEs!
The Hull & East Yorkshire Growth Hub's Business Growth Scheme invites SMEs from across the Humber region to come and learn about how apprenticeships can add value to their business.
The conference will contain a series of brief and informative workshops looking at all things apprenticeships, traineeships and T-Levels. There will also be breakfast refreshments, all-day light refreshments, an exhibitor marketplace and networking opportunities.
We've got a great line-up of speakers ranging from industry, to training providers, and business support agencies. We'll also explain other forms of employability support such as degree apprenticeships, T-Levels, traineeships and internships.
Join us on Thursday 9th February at Aura Innovation Centre for what will prove to be a hugely insightful and useful event.
The schedule for this mini-conference is as follows:
8am – Doors, breakfast refreshments, exhibitor marketplace & networking
8.30am – Welcome & Introduction – Jayne Adamson, Chair, HEY LEP Employment & Skills Board
8.40am – Keynote Address "The Value of Apprentices" – David Hall, Owner Beverley Park Homes Ltd
8.50am – Workshop 1: An Introduction to Technical & Vocational Workforce Development (Supply Train CIC)
9.30am – Workshop 2: What are apprenticeships? (Institute for Apprenticeships)
10.10am– Workshop 3: Understanding apprenticeship funding (East Riding of Yorkshire Council & Construction Industry Training Board)
10.45am – Mid-Session Break, Refreshments, Exhibitor Marketplace & Networking
11am – Workshop 4: How do I find an apprentice and training provider? (HEY Growth Hub & Hull Employment Hub)
11.40am – Workshop 5: The Apprenticeship Levy. What Is it and how do I use it? (HEY Growth Hub & Apprenticeship Hub)
12:15pm – Workshop 6: Hear from some apprentices (HEY LEP)
12.30pm – Lunchtime refreshments, exhibitor marketplace & networking
1pm – Event close
Exhibitor Marketplace
The following organisations will be in attendance:
HEY Growth Hub
Hull City Council Employment Hub
Construction Industry Training Board
Apprenticeship hub
The T-Level Gateway
Who Should Attend?
This mini conference is ideal for owners, leaders and managers of small businesses who are considering the recruitment of an apprentice, trainee, t-level placement or intern.
It will be particularly useful for businesses that have not previously recruited an apprentice, trainee or intern, or who have not used their apprenticeship levy for workforce skills development.
++++++
This workshop is fully-funded by the European Regional Development Fund (ERDF) and so your business does need to be registered and confirmed as eligible for our ERDF-funded Business Growth Scheme. Please check Your Event Eligibility process below.
Your Event Eligibility:
Business Growth Scheme workshops and webinars are fully-funded by ERDF and are therefore FREE to attend for SMEs who are fully registered with the #GrowMySME Programme.
An eligible SME is one that, at a minimum, must:
Have a trading address in the Humber area, which is; Hull, East Riding of Yorkshire, North Lincolnshire, North East Lincolnshire
Have less than 250 full time (or equivalent) employees
Have a turnover of less than €50m or a balance sheet of less than €43m
For businesses that are yet to register with the #GrowMySME Programme please contact us at bgs@heylep.com.
You will be contacted by a member of the team to fill in an online Registration Form, which collects contact information, and basic information about your business, which will determine your initial eligibility for the Programme.
Once eligibility has been determined, a member of the team will then be able to confirm your event booking. You will also be offered the opportunity to be contacted by your local #GrowMySME business advisor.
For businesses that are already registered with the #GrowMySME Programme, our team will be in touch to confirm your event booking.
NB – Please note:
your business only needs to be eligibility checked and registered once to access all parts of the #GrowMySME Programme up to June 2023
We can only accommodate one delegate per business at any individual workshop or masterclass in order to meet demand from the Humber SME community
There are 1 upcoming dates for this event.