Organiser: Hull and Humber Chamber Commerce
Event Type: Information Session
Description: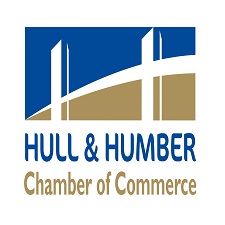 This one day course covers the 5 main types of payment for exports, from advance payment to open account, including Sight Documentary Collection and Documentary Letters of Credit. It includes the use of Bills of Exchange with and without documents.
With over 75% of first presentations to banks against letters of credit being rejected, businesses are aware of the additional costs discrepancy fees can incur. This course aims to provide delegates with detailed information on how to be pro-active in opening a Letter of Credit, how to work with the documents and present to the bank correctly.
COURSE PROGRAMME:
Cash against documents
Documents against acceptance
Understanding how a Letter of Credit works
Buyers and sellers input
Banks and their role
Parties involved in a Letter of Credit
Practical examples of how to read a Letter of Credit
Understanding UCP600 – the rules
Opening a Letter of Credit – taking a little more control
Managing the paperwork and being compliant
What happens when it goes wrong – discrepancies and what they potentially mean
Bank guarantees and security implications
COURSE OUTCOME: At the end of The Programme, delegates will have a clearer understanding the main methods of payment for export, the rules and regulations around Letters of Credit, and gain confidence and experience in preparing documentation.
WHO SHOULD ATTEND? This course is designed for Export Sales, Shipping, Marketing, Accounts and Customer Services personnel. Freight forwarders and despatch staff may find some parts of the course extremely useful.
This course is accredited by the British Chambers of Commerce and upon completion of 2 written revision papers, delegates will receive a BCC accredited certificate, subject to a pass mark of 50%, plus 2 credits towards the Foundation Award in International Trade. You will need to achieve 6 credits to be awarded with the Foundation Award, a nationally recognised qualification.
For further information or to book on to this course, please click below or contact l.holt@hull-humber-chamber.co.uk
Please note that cancellations less than 14 days before the date of the course are non-refundable.
There are 0 upcoming dates for this event.