Organiser: Hull and Humber Chamber Commerce
Event Type: Webinar
Description: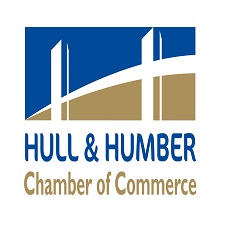 A basic introduction to the UK Export Controls, MoD Form 680 and an overview of the US International Traffic in Arms Regulations (ITAR). An ideal course for managers and directors of Small to Medium Size Companies who may already be exporting or looking to export goods, products or services which may be covered by UK Export Licenses or ITAR Technical Assistance Agreements (TAA).
This course shall present an overview of each regulation; their relationships, their impact on business and how they are best managed within a company. This is a first step along the road of compliance for business managers and interested parties.
COURSE PROGRAMME:
UK Export Controls
-export controls explained
-Overview of the Strategic Military List and Dual Use Items
-Introduction to export licences
-SPIRE/LITE
-Managing compliance
MoD Form 680
-Introduction to form 680
-Private venture grading
-Applying for F680 clearance
ITAR
-Defining ITAR and its scope
-Explanation of a TAA and who signs it
-Working within a TAA
Please note that cancellations less than 14 days before the date of the course are non-refundable.
There are 1 upcoming dates for this event.