Organiser: Hull and East Yorkshire Growth Hub
Event Type: Workshop
Description: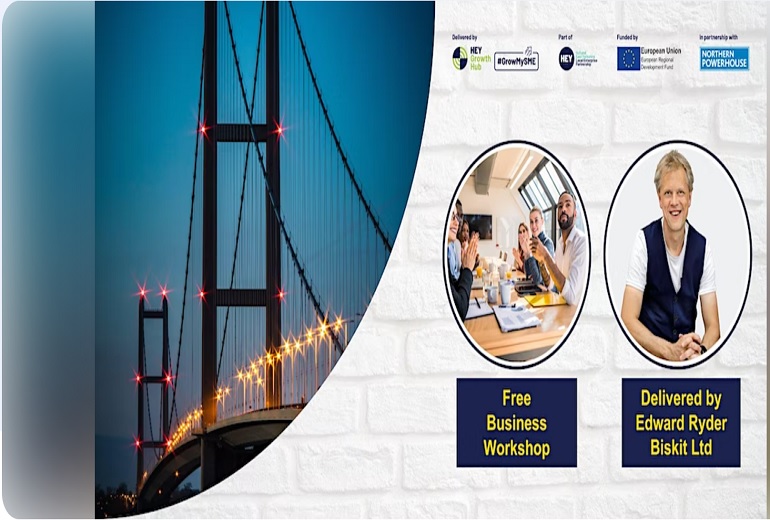 BY HEY GROWTH HUB GROW MY SME
Understanding self awareness and emotional intelligence can be the key to successful leadership and a happy workplace. Find out how you can respond more positively and consistently in your SME business in this interactive and practical workshop.
In this 4-hour Workshop, the second* of a six-part "Leadership for Growth" series, we look at techniques to understand each other, and how to manage our emotions more effectively so we can have more productive relationships.
The workshop includes:
Techniques to understand our own self awareness and emotions
How to manage our emotions at work
How to identify the real reasons behind our frustrations or excitement
How to spot and respond to behavioural changes in others
How to become a more self-aware organisation
*This 'stand-alone' workshop is also the second of a series of six half-day workshops that will help you to transform the leadership performance of your business.
Who Should Attend:
This 4-hour workshop is ideal for leaders and managers of small businesses. Whether you employ a small growing team, or an established bigger business, this workshop will give you an opportunity to further strengthen your leadership skills and capacity.
Delivery:
This workshop will be delivered by Edward Ryder from Biskit Ltd. Edward has over 30 years of business experience, and regularly works with companies across the UK, helping them scale and grow.
+++++++
This workshop is fully-funded by the European Regional Development Fund (ERDF) and so your business does need to be registered and confirmed as eligible for our ERDF-funded Business Growth Scheme. Please check Your Event Eligibility process below.
Your Event Eligibility:
Business Growth Scheme workshops and webinars are fully-funded by ERDF and are therefore FREE to attend for SMEs who are fully registered with the #GrowMySME Programme.
An eligible SME is one that, at a minimum, must:
Have a trading address in the Humber area, which is; Hull, East Riding of Yorkshire, North Lincolnshire, North East Lincolnshire
Have less than 250 full time (or equivalent) employees
Have a turnover of less than €50m or a balance sheet of less than €43m
For businesses that are yet to register with the #GrowMySME Programme please contact us at bgs@heylep.com.
You will be contacted by a member of the team to fill in an online Registration Form, which collects contact information, and basic information about your business, which will determine your initial eligibility for the Programme.
Once eligibility has been determined, a member of the team will then be able to confirm your event booking. You will also be offered the opportunity to be contacted by your local #GrowMySME business advisor.
For businesses that are already registered with the #GrowMySME Programme, our team will be in touch to confirm your event booking.
NB – Please note:
Your business only needs to be eligibility checked and registered once to access all parts of the #GrowMySME Programme up to June 2023
We can only accommodate one delegate per business at any individual workshop or masterclass in order to meet demand from the Humber SME community
There are 0 upcoming dates for this event.