Organiser: Hull and East Yorkshire Growth Hub
Event Type: Workshop
Description: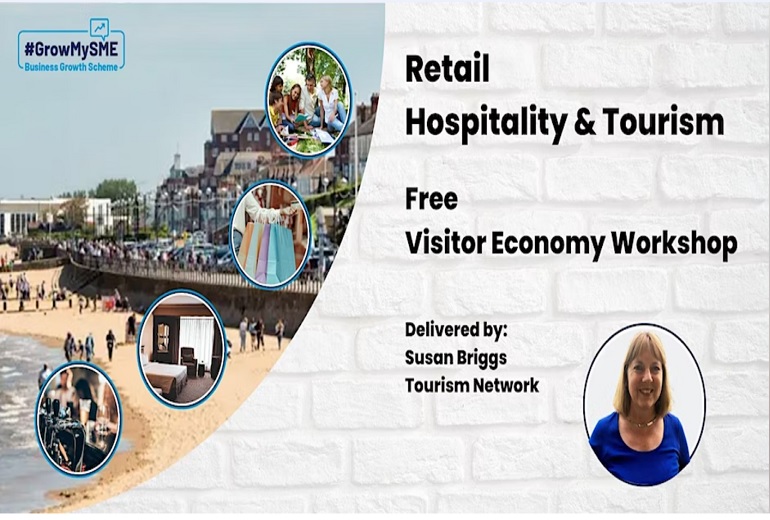 By HEY Growth Hub Grow My SME
Calling all Tourism and Hospitality Business – LOOK!
Grab attention with the right photos, videos & words.
The HEY Growth Hub invites you to join us at the third workshop of the THRIVE programme.  A series of workshops aimed at Tourism and Hospitality Businesses in the Humber Region.
Photos and videos have become an important part of tourism marketing. Come to this practical workshop and find out how to use impactful images, films and words to grab attention and promote your business. You'll learn some simple ways to improve your social media, website & other promotional activity.
Delivered by our expert trainer, Susan Briggs from the Tourism Network, this is the third in a series of workshops aimed at Tourism businesses in the Humber region.
For visitor attractions, accommodation providers, activity providers, food and drink manufacturers and premises and retailers, do not miss this opportunity to attend our third workshop of this series.
Book now to secure your place!
This is the third workshop of the Thrive programme.  Our Launch workshop (How to survive and thrive, even in tricky times) and MORE! workshop are also available to attend.
We appreciate that as a tourism and hospitality business, the timing and location of these workshops is key factor to determine if you can attend.  If you do want to discuss this or future sessions with the Team, please telephone 01724 298076 or email Sarah.Skinner@northlincs.gov.uk
++++++
This workshop is fully-funded by the European Regional Development Fund (ERDF) and so your business does need to be registered and confirmed as eligible for our ERDF-funded Business Growth Scheme. Please check Your Event Eligibility process below.
Your Event Eligibility:
Business Growth Scheme workshops and webinars are fully-funded by ERDF and are therefore FREE to attend for SMEs who are fully registered with the #GrowMySME Programme.
An eligible SME is one that, at a minimum, must:
Have a trading address in the Humber area, which is; Hull, East Riding of Yorkshire, North Lincolnshire, North East Lincolnshire
Have less than 250 full time (or equivalent) employees
Have a turnover of less than €50m or a balance sheet of less than €43m
For businesses that are yet to register with the #GrowMySME Programme please contact us at bgs@heylep.com.
You will be contacted by a member of the team to fill in an online Registration Form, which collects contact information, and basic information about your business, which will determine your initial eligibility for the Programme.
Once eligibility has been determined, a member of the team will then be able to confirm your event booking. You will also be offered the opportunity to be contacted by your local #GrowMySME business advisor.
For businesses that are already registered with the #GrowMySME Programme, our team will be in touch to confirm your event booking.
NB – Please note:
Your business only needs to be eligibility checked and registered once to access all parts of the #GrowMySME Programme up to June 2023
We can only accommodate one delegate per business at any individual workshop or masterclass in order to meet demand from the Humber SME community
There are 1 upcoming dates for this event.