Organiser: Enterprise Nation
Event Type: Webinar
Description: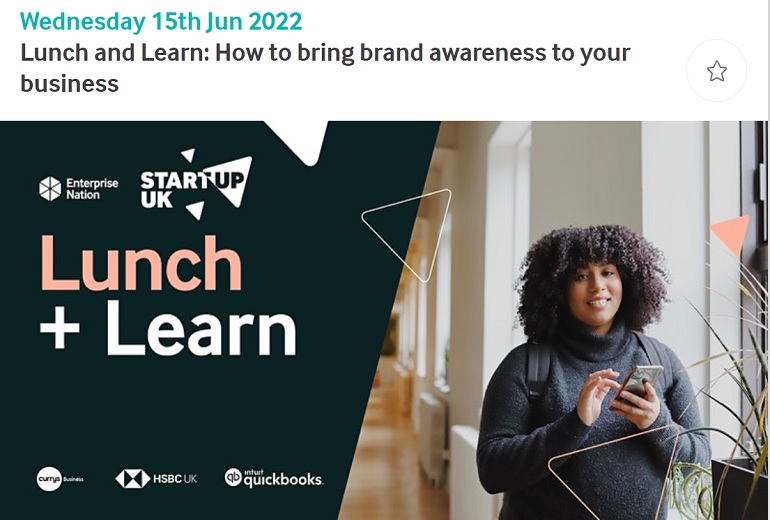 BY Enterprise Nation
Vee Roberts started her business on just £100, after spending all of her redundancy money. Today, Vee is a well sought after speaker and consultant for brand and marketing and is the founder of Insights2Marketing. A multi award winning mumpreneur, Vee has a reputation for getting results and supports business owners with strategy and integrated campaign plans.
In this Lunch and Learn, Vee will be discussing branding essentials for your business, how you can build awareness with zero overwhelm and how to attract the right type of customers.
Key takeaways for this session:
• Online and offline tactics to build the brand
• How to promote brand without stress
• Building your brand with authority and consistenc
Want to turn your good idea into a great business? Visit the StartUp UK hub to discover everything you need to know about becoming your own boss. The programme resources will offer you the education and inspiration to get started on your entrepreneurial journey.
There are 1 upcoming dates for this event.