Organiser: E-Factor Group Ltd
Event Type: Information Session
Description: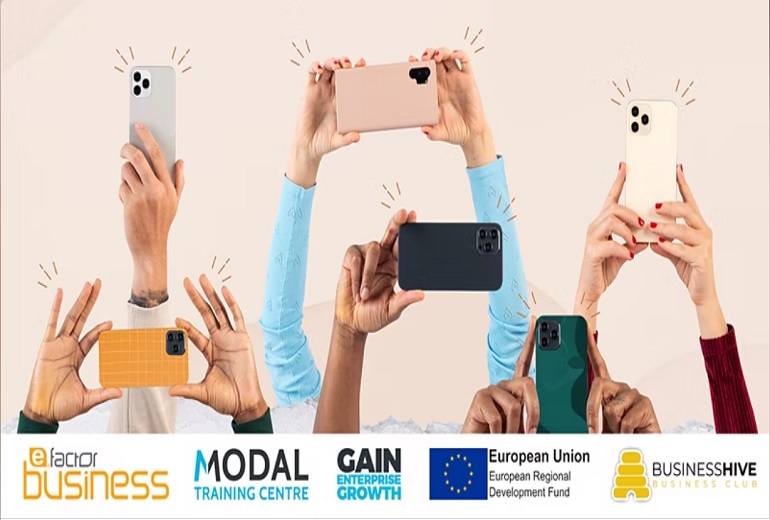 By E-Factor Business
AT Business Hive
13 Dudley Street
Grimsby
DN31 2AW
About this event
The best type of camera is the one you have with you. That is often the one built into your phone and if it is used in the right way, it can produce remarkable results.
This a practical workshop is for anyone who would like to develop their basic photography knowledge and technique, to improve the images they produce for business use on social media and marketing.
Course Content
The Basics
Tell a story
Photography basics
Technicalities
Composition
Controls
Lighting
Software – editing
Break all the rules (sometimes)!
About the course deliverer
Gary Davies has spent over 30 years working in graphics, print and photography.
His love of photography began while studying art at school and college, back in the day of film and the darkroom.
Since 2008 Gary has been producing work professionally for both commercial and family clients.
Additional instructions
Please bring a camera phone and/or a camera.
There are 1 upcoming dates for this event.