Organiser: Marketing Humber - Bondholders
Event Type: Webinar
Description: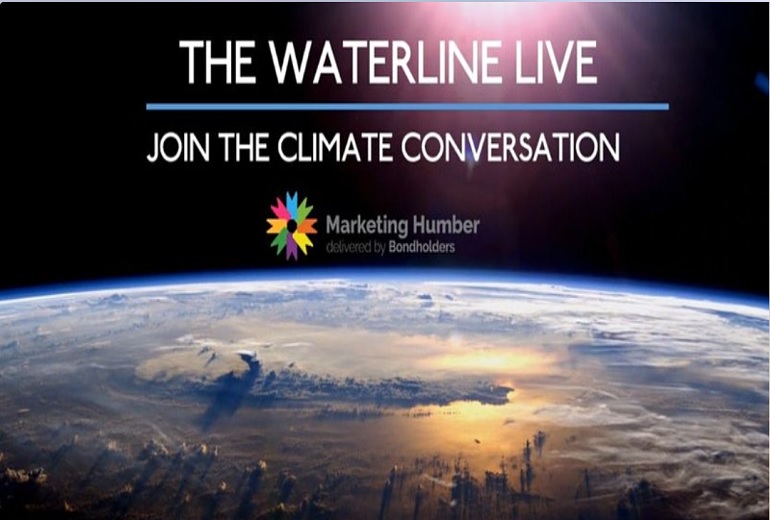 By Marketing Humber
International leaders and influencers in climate change science and policy reveal the latest global challenges and opportunities for the Humber just two weeks ahead of the UNFCCC's critical COP 26 meeting where significant and decisive decisions on tough reductions in carbon dioxide and other greenhouse gases have been demanded.
Keynote: Laura Paterson, World Meteorological Organization Representative to the UN
More speakers to be confirmed
Producer and presenter: Jonathan Levy, Founder and Executive Director, Blue Aurora MediaJonathan Levy is an accomplished award-winning producer of global television, radio, podcasts and digital programmes. He is also an experienced journalist and broadcaster working as a Contributing Science Editor to international media. He launched The Waterline Live series of podcasts and video resources in partnership with Marketing Humber for the inaugural Waterline Summit in 2019. Last year this was enhanced with the addition of a highly successful international webinar in a multi-media approach which has been recognised in the Media Innovator Awards 2021 – winning the category of Best Climate Change Omni-Channel Production. This year Blue Aurora Media is providing extensive coverage of The Waterline Summit 2021, special features and will also be reporting from the COP 26 meeting in Glasgow where Jonathan will be a 'roving reporter' for The Waterline.
There are 1 upcoming dates for this event.