Organiser: Hull and East Yorkshire Growth Hub
Event Type: Workshop
Description:

Calling all Tourism and Hospitality Business – LOOK!
Grab attention with the right photos, videos & words.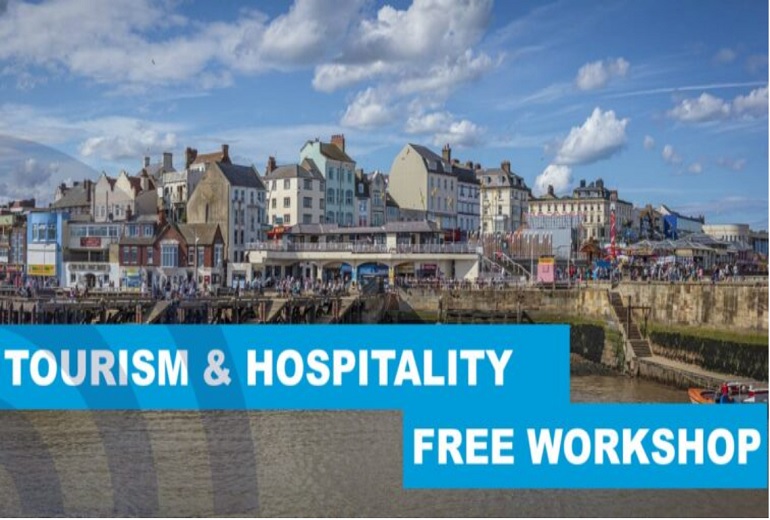 BY HEY Growth Hub Growmysme
The HEY Growth Hub invites you to join us at the third workshop of the THRIVE programme.  A series of workshops aimed at Tourism and Hospitality Businesses in the Humber Region*.
Photos and videos have become an important part of tourism marketing. Come to this practical workshop and find out how to use impactful images, films and words to grab attention and promote your business. You'll learn some simple ways to improve your social media, website & other promotional activity.
Delivered by our expert trainer, Susan Briggs from the Tourism Network, this is the third in a series of workshops aimed at Tourism businesses in the Humber region.
For visitor attractions, accommodation providers, activity providers, food and drink manufacturers and premises and retailers, do not miss this opportunity to attend our third workshop of this series.
This is the third workshop of the Thrive programme.  Our Launch workshop (How to survive and thrive, even in tricky times) and MORE! workshop are also available to attend.
Other locations for our post-Christmas Tourism and Hospitality workshops are being considered.
We appreciate that as a tourism and hospitality business, the timing and location of these workshops is key factor to determine if you can attend.  If you do want to discuss this or future sessions with the Team, please telephone 01482 391622 or email lucy.abbott@eastriding.gov.uk
*All workshops are free to attend.  To attend this workshop, you need to be registered onto the #GrowMySME Programme.
There are 2 upcoming dates for this event.