When you are looking to grow your business there are always plenty of new challenges. The Growth Hub can help you find the right finance opportunities. We have help with developing your sales and marketing strategies. Growing your business may mean that you will want to take on more staff, we have plenty of advice in recruiting and hiring staff.  You may be looking to take on an apprentice to help develop skills for the future. Building your management skills will be key to your growth and increasing productivity. This may also be the time to start looking to the export market to help develop your business. Having an online presence is now a necessity for any modern business, we have advice for developing this aspect of your business. Government Business Forum provides extensive support for people who are looking to grow their businesses. If you want to find out how the productivity of your business compares to other businesses use our productivity calculator.
The British Business Bank Finance Your Growth Information Hub helps businesses understand and discover the finance options that could enable them to grow.
We have help for businesses for Supply Chain opportunities.
We also have a mine of information in our Knowledge Centre.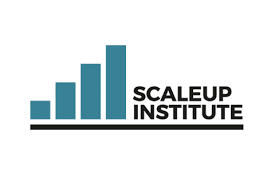 The Scaleup Institute provides information and help for businesses looking to expand rapidly. The Growth Hub scale up development programme also has support for local businesses looking to scale up.
Below you will find a selection of both local and national organisations that will help with funding and free business support to grow your business. Click on "Browse all resources" to see the full list of support organisations.
Browse All Resources